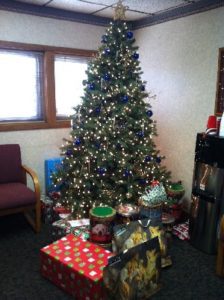 Adopted Families Holiday Giving
Red Tree CPAs and its families are proud to partner with several non-profit organizations in the Billings, Montana community to give back during the holiday season.
Each year we donate gifts, food, time and energy to four deserving families. We are grateful for the volunteers within our organization and our families who help make this effort incredibly successful year after year.